About Me: I'm a Dreamer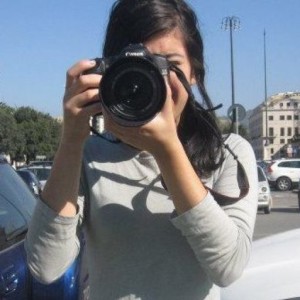 Never lose your wonder as you wander through life
About me: I live in NorCal, but I like to think of  Kauai as being my home away from home. (And Italy too). I absolutely love Alice in Wonderland. And the chronicles of Narnia! I love to read! I am a bookworm and I will read most anything but my current favorites are young adult novels.  I love the Harry Potter series and definitely consider myself a Ravenclaw.
Anyways, I'm married and cant wait to have children, someday.  I guess I want it all, I want to be the stay at home mom and have a career. Whether its writing, singing, designing, acting, translating, cooking, baking, taking photo's and traveling. I even want to start up new businesses someday.  I love to be imaginative and am working on my first novel.  I like to think of myself as a visionary, and I want to impact the world in a beautiful way. I just want to do everything!  And why not? I am a big dreamer and I have so many dreams to check off my list.
If there are there any other dreamers out there, I hope this blog inspires you to pursue your dreams!
-All the photos in this blog were taken by me or my husband-