Can't decide which island to go to?
Trying to plan your trip but don't know where to start?
Wondering which Hawaiian Island is best?

Well that depends on what you are looking for.
Your answer must first  have the right questions.
So ask yourself, what kind of vacation did you have in mind?
And what kind of Hawaiian experience are you looking to get out of your trip?
Oahu

If you love the big city, Oahu may be the place for you! Most people say it's a lot like L.A. Great beaches and tons of shopping! However if you are imagining a lush and beautiful authentic looking Hawaiian Island, this is NOT the place for you. Some of the locals refer to Oahu as the concrete Island, which is perfect for mega city lovers. So f you wish there was a giant city with nice beaches too, this may be the island for you! Hotel prices will vary.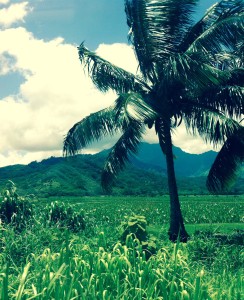 2. Maui
If you like the city, but want to go somewhere that actually feels authentically Hawaiian, then I suggest Maui. It is a smaller island but, Maui is the best of both worlds. Lahaina is beautifully scenic, and luxurious. The hotels here are right along the beach. And  there are lots of hotels with different price ranges. The one I stayed at was The Hyatt. It had its own mega pool, swim up bar, grocery store, restaurants, wild birds and last but not least penguins! They also have a pretty cool Luau and buffet on site. Front Street in Lahaina has great shopping right along the beach. You could spend every day there and not get bored. You can check out Maui's famous monster tree, which is a giant banyan tree. Also there are gelato shops, juice bars and Hawaiian ice stands everywhere, so do not miss these! They are  yummy! You can also sign up here for some outdoors excursions, like scuba diving, snorkeling, zip lining, cruises and submarines to ride.  Depending when you go  The Whalers Village Shopping Center often times has live performances and events. Also they have a pretty interesting  museum, if you like Hawaiian history.  Also  the food here is Wonderful! My suggestion would be, Coconut Fish Cafe, Star Noodle and Merrimans. Don't even waste your time at Bubba Gumps Shrimp, its overpriced and the food is not good. Also The accommodations here are somewhat expensive, but if you go in the off season, you can get some really good deals!
Outside of Lahaina there is a pretty cool self guided aquarium. If you want to see more of the tropical side of Maui, you must take the road to Hana. It will take you to the other side of the island, which takes 3 hours to get there but it is worth it. Or you can really splurge and take a 45 min helicopter ride to get there. The road to Hanna will take you to the best the Waterfalls, bamboo forests, beaches, Parks, lookouts, fruit stands, and surfing. There is plenty to see and do here, including exploring the city of Hanna itself. This drive allows visitors to see more untouched version of Maui.  The beautiful lush scenery, the Keanae Arboretum and the many waterfalls along the way, make this drive a necessity for anyone looking to experience authentic Hawaii.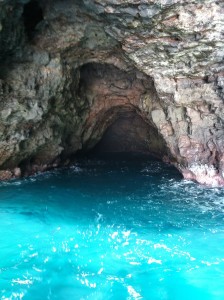 3. The Big Island
The main Island is the one that started it all, the one everyone's heard of. This Island is what made Hawaii famous. It has pretty much everything Maui and Oahu have, plus more. You can even swim with the dolphins here and there is a giant volcano. It has pretty much everything you imagine it has, but it is expensive and at times crowded.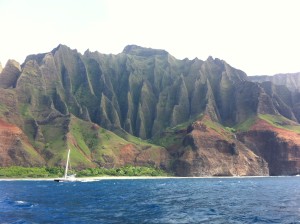 4. Kauai
Where do I start with Kauai? It is breathtakingly beautiful. It is known as the Garden Isle because it's so lush and green! This island has more plants species than any of the other islands. And as such, it is home to three botanical gardens. Also Kauai is home to the famous Grand canyon of the Pacific.  Also do not miss the cliffs of the Napali coast. You can only see it by helicopter or by boat, but it's worth it to take the time to see it! This island has plenty of great beaches, waterfalls, parks, restaurants and Hawaiian shaved ice stores and fruit stands.  And there is a mall, if you are in the mood to shop. Also the hotel prices here are pretty reasonable, but there are upscale hotels too for those who want to splurge!
This island is much less populated than the previous three, so you get more of an old fashioned vibe from this island. The inhabitants are mostly local and many of the restaurants are locally owned. So it feels more like a village then a city. Some of my favorite locally owned restaurants are Puka Dog and Bubba's Burgers! Don't miss those two, they are a must!
Kauai has several small towns that are fun to explore, and even the capital is a small city. There are plenty of activities and excursions just like all the other islands, but what makes Kauai special is its old time Hawaiian charm. Kauai is the perfect place to forget your worries and just decompress. So if you are looking for a place with a small town charm and an old school feel, Kauai is the island for you!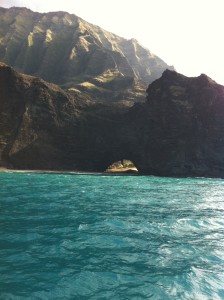 So there you have it.
What islands sounds most likely to fit your vacation criteria?
Or you could get wild, and visit all four of the main islands, just to decide for yourself!