Category Archives: When Life Happens
When life give you lemons, you make lemonade.. and ice cream,
and cookies, and cupcakes. And then you run off to the beach.
Here is our Wedding Song!
A big thank you to Alex Fontaine our photographer!!!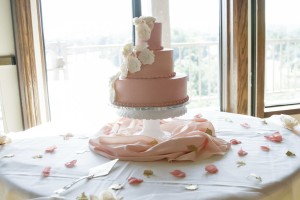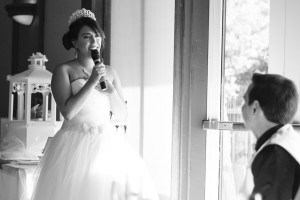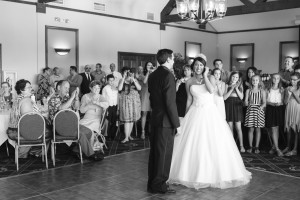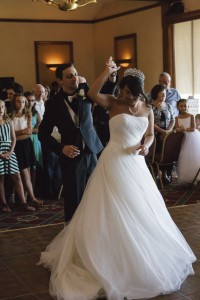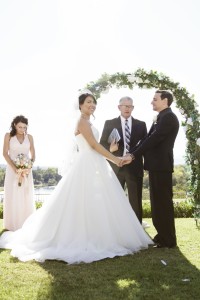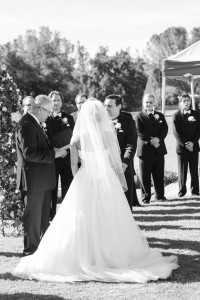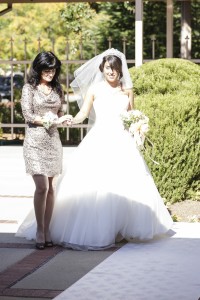 This post if for anyone who has found or was given newborn kittens and doesn't know what to do with them.
First get them warm!!! Find a small box they can't climb out of and put a heating pad down, with a small blanket or towel on top of it. If the kittens body temperatures are too low, hold them under your clothes against your skin and massage them. About half an hour after they have gotten warm you can feed them.
You will need to buy some KMCR powdered kitten formula and a kitten nursing bottle. And some colostrum too, if they are less than 3 days old. Mix it according to directions and using the bottle slowly let them suck. Don't squeeze any milk out, just let them do it at there own pace. Make sure the bottle is tilted up so it comes out easier. Also never flip them upside down to feed them like a baby! Let them stand on all fours as they drink, so they don't choke. Have them drink a bit and then try burping them like a baby. Put them against your chest and pat them across the back. Gently without hurting their spine.
Then take a damp tissue or cotton ball or wet wipe and rub the genitals in circular motion. Since they can not pee on their own, the momma cat licks them to stimulate them so they can pee and poo. Count for 60 seconds to make sure they get it all out. Keep in mind if you just found them they may have not eaten recently and may be dehydrated and therefore may not pee much. After they are done peeing, you can try feeding them some more. If the milk kinda spills out of their mouth and gets foamy, then they are full. Also if they are really dehydrated you may want to try adding  a small amount of plain pedialyte to their formula.
Now they will be sleepy,  you can put the kitten on its heating pad in its box. But make sure the kitten has somewhere to lay away from the heating pad if it gets to hot. It is very common for kittens to die from overheating.  Make sure to put a small, fuzzy stuffed animal in the box for the kitten to snuggle against. Or you can let the kitten sleep with you, since they don't want to be alone at such a young age.  Don't get too comfortable tho! Newborn kittens must be fed every 1 or 2 hours!! They can die if they miss feedings! Set your alarm during the day and throughout the night!!! And good luck with your newborn kitten! It is exhausting but very rewarding, the kittens will adore you!
————————————————————————
Here is my experience week by week.
First day,  Monday two black kittens were abandoned in a box outside my garage door. They are freezing cold and climbing all over me! Which means they are desperate, because normally newborns are not strong enough to carry their own weight. So  I get them nice and warm and make them a box with a heating pad. Then I feed them kitten formula and colostrum. The vet tells me the are only a day old, and they were born premature. The end of the  umbilical cord is still sticking out.  The eyes are sealed shut and  the ears are closed. Their meows are feeble and quiet, we aren't sure if they are gonna make it.
The first day I feed them every 2 hours and I carry them around in my sweater pocket. The swaying movement puts them to sleep.  But one kitten isn't eating as much as the other and only ever wants to sleep.  The other one will eat and crawl around a little bit. They are both very, very, skinny!  Here is a picture at 1 day old: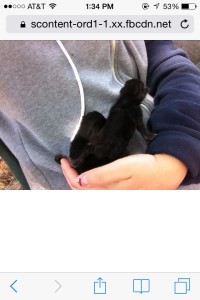 The 2nd day I feed them every 2 hours. One still drinks willingly, the other I still have to coerce into nursing.  Here is a picture of them at 2 days old: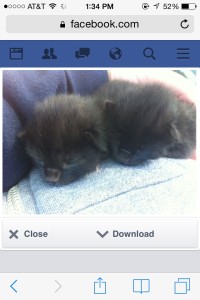 Day 3: Still nursing every 3 hours and still mixing colostrum with the formula. each barely eat half a tablespoon,
Thursday day 4: The ears starting opening and moving! Long tail gained her apatite and eats more often and pees a lot, when rubbed. Short tail can potty on her own! Feeding them every 3 hours in the day, 4 hours at night. Finally  they kitten has gotten her apatite back! They are both eating the same amount!! they are getting rounder.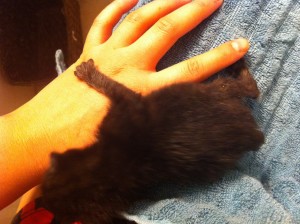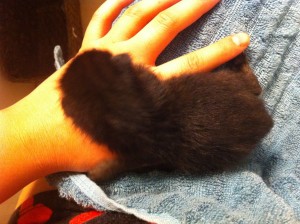 Friday day 5 long tail eats a lot!! Short tail doesn't crawl anymore, he just sleeps and eyes lids are now fully formed! they eat  every 3 to 4 hours. they each eat 1 tablespoon! However short tails butt-hole has swollen up and is very tender to the touch. It is a result of rubbing too much with toilet paper that isn't soft. So I switch to wet wipes and cotton balls to wipe. And several times a day I rinse her off her behind and put a bit of vaseline on the hole.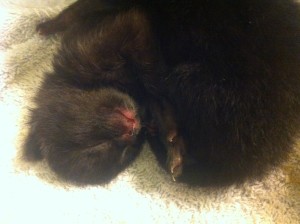 Saturday day 6 Ive been alternating feeding them every 3 or 4 hours during the day. Short tail gulps the whole tablespoon all at once, long tail, takes her time drinks half, then wont open her mouth. so she is coaxed to pee. Then she finishes the 2nd half.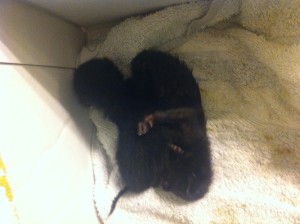 Sunday day 7: They finally got the hang of bottle feeding! as long as their bladder is empty they feed easily. Short tail is pooping everyday. And the swelling in her pooper has gone down, and she isnt sensitive there anymore. Hurray!
Monday day 8:  (1 week old!) Long tails eye ducts are starting to peek open! I take them to the vet today, everything seems good!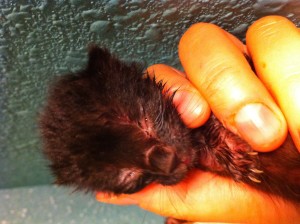 Tues Day 9: They are both pooping daily. Short tail seem to have yellow diarhea, which means they are overeating. So I mixed in less powder and more water for my future feedings. Long tail seems constipated, so i must feed her more frequently, but smaller amounts. I was doing every 4 hours. so I am going back to every 2 or 3 hours and only 4 to 5 hours at night.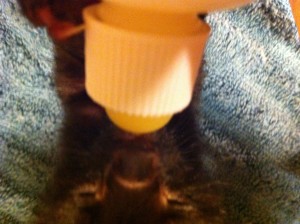 Weds Day 9: Her eyes are opening bit by bit each day, but the other kittens eyes are still sealed shut. They wont sleep as much as they normally do and keep waking up to eat! I realize I watered down the formula too much. So i make the normal amount but add pumpkin mix  to help stop their diarrhea. So I stop giving them the flavored pedialyte, thinking that they are sensitive to the dye.
Thurs day 10: Wow I can see her pupils! I still give them a bit of pumkin and they no longer have loose stools. I was right it was the flavored peidialyte that made them sick.
Friday Day 11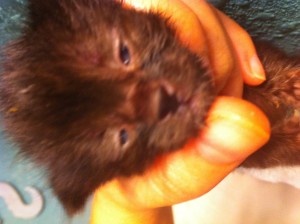 Sat Day 12: Still feeding them every 3 hours during the day and 4 at night. But sometimes when I run errands and go to class I feed them every 4 hours and they seem fine.
Sun Day 13: Eyes popped open! But they can not focus on anything, she cant really control them very well, so they just kinda roll around. The other kittens eyes are still closed.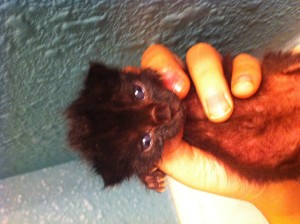 Mon Day 14: 2 weeks old!!  She has more control over her eyes. And the 2nd kitten opened her eyes instantly today! They are happy healthy and love to cuddle!!
Monday week 3!  they eat ever 4 hours, and 6  at night. they eat 1 1/2. they are more playful and gained weight from .4 to .5  They  went to the vet and got de-wormed!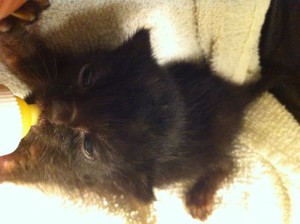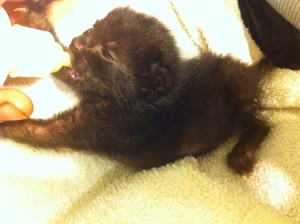 Four weeks, they're immune systems got too weak. They became very congested and couldn't breathe thru the nose. And they stopped eating because of it. Even antibiotics didn't help.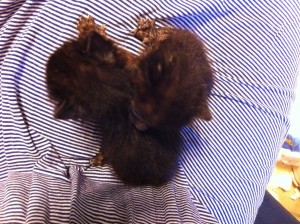 Unfortunately, at 4 weeks old they died because of a weak immune system, most likely from being born early and taken away from  from the mother.
Rest in Peace: Short Tail and Long Tail!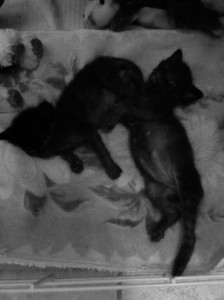 Hopefully you have better luck with any newborn kittens you find!
I can't stress enough, how important it is that they get milk from their mother for at the least 3 days!